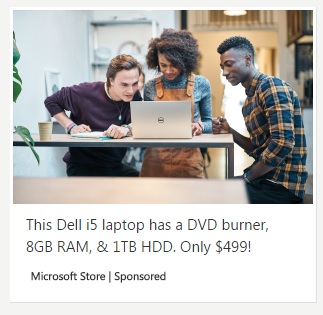 According to B2B News Network, native advertising is "a form of paid media that closely matches the platform on which it appears." An analogy is that businesses rent media platforms to place their advertisements, as opposed to posting in their own channels (content marketing).
Native advertising can be effective for several reasons. For one, you can increase the reach of your content. Whereas your Twitter account may have, say, 1,000 followers, a trade publication may have 10,000 subscribers.
Another benefit is the native advertisement, in the form of "sponsored content," is more likely to be read since consumers often can't distinguish it from editorial content, according to MediaPost. This reason also is why the FTC has guidelines on native advertising.
To start your own campaign, begin by choosing the media that your audience consumes, just like you would for an advertising (unearned media) or PR (earned media) campaign. For example, Fidelity Investments posted branded content on Forbes' website to reach its business-focused audience.
Other examples of native ads include advertorials, promoted Tweets, content recommendations, promoted listings and Google AdWords.
Finally, make sure to mirror the layout (e.g. font, colors, etc.) of the medium. In other words, you want your ad to look as though it belongs in the magazine, website, newsletter, etc.