Best Tennessee Truck Driving School
truck driving schools in tennessee. 
Truck driving schools in TN will get you moving towards an in-demand career.
Go the distance with CDL training at any one of these convenient Tennessee schools.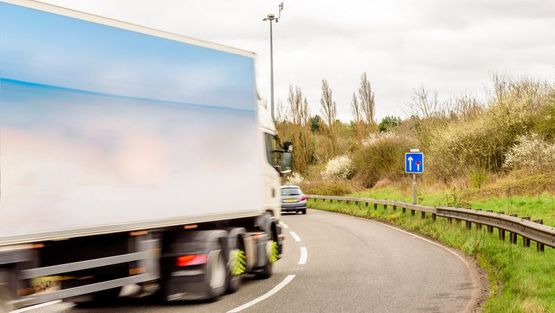 Businesses everywhere depend on truck drivers to deliver goods around town, throughout the state and across the country. As the economy grows, more and more companies will need truckers to move their products to consumers.
With your CDL license and the tractor-trailer know-how from truck driving schools in TN, you'll be ready to join this growing occupation in a career that may offer you:
Steady income
Growth potential
Health insurance, retirement plans and vacation days
Trucking is more than just a job, it's the career of a lifetime.
Get into an in-demand career as a professional Truck Driver with CDL classes.
6397 Lee Hwy
Chattanooga, TN 37421
Trucking Schools in Tennessee
Chattanooga State Community College
4501 Amnicola Highway
Chattanooga, TN 37406
Miller-Motte Technical College – A CDL.com Partnered School
6397 Lee Hwy
Chattanooga, TN 37421
Superior Drivers Institute
302 Rutherford Lane
Columbia, TN 38401
Fortis Institute
1025 Highway 111
Cookeville, TN 38501
CCS Truck Driving School
134 Joe R. McCrary Road
Fall Branch, TN 37656
Drive Train
119 EL. Morgan Drive
Jackson, TN 38305
Tennessee College of Applied Technology
1100 Liberty Street
Knoxville, TN 37919
Transportation Training Center
901 East Baddour Parkway
Lebanon, TN 37087
Tennessee Truck Driving School
4401 Singleton Station Road
Louisville, TN 37777
Peak Technical Institute
235 South Old Glory Road
Maryville, TN 37801
Drive Train
6711 Reese Road
Memphis, TN 38134
Private First Class Driving Academy
3845 Viscount Avenue
Memphis, TN 38118
Remington College's Memphis Campus
2710 Nonconnah Blvd
Memphis, TN 38132
Swift Driving Academy
1940 East Brooks Road
Memphis, TN 38116
Lockhart Trucking Academy
430 Clemmons Rd.
Mount Juliet, TN 37122
United Truck Driving School
819 Park Avenue
Murfreesboro, TN 37129
American Professional Truck Driving Academy
7135 Centennial Place
Nashville, TN 37209
Oak Ridge Regional Training Center
1990 Oak Ridge Turnpike
Oak Ridge, TN 37830
Smokey Mountain Trucking Institute
1015 Honey Lane
Sevierville, TN 37876