Best CDL Training in Washington
Find CDL training in WA today
When you have a Commercial Driver's License, the road to success is wide open. CDL training can get you ready to work in a high-demand industry for major players or smaller, local and regional employers. Classroom time will prepare you for what you'll need to know to sit for your CDL license exam, while time behind the wheel gives you practical know-how.
Trucking schools in Washington will help prepare you for a new trucking career with a tried-and-true combination of classroom time and experience behind the wheel. After completing Washington CDL training, you won't just be ready for an exam, you'll know what to expect on the job.
CDL classes in Washington
Truck Drivers are already the lifeblood of our country, and the Bureau of Labor Statistics projects the future need for Heavy and Tractor-Trailer Truck Drivers will continue to grow. CDL training in Washington readies you to become a truck driver, responsible for the constant flow of goods traveling across America's roads. Trucking is more than a job. It's a career you can keep for a lifetime, with real-world benefits:
Nationwide career opportunities
Steady income
Benefits
Flexible schedules
Now find CDL training school in Washington.
There's no good reason to stay stuck in a dead-end job when there's a booming industry that needs you. Put yourself in control of your career and your future, with Truck Driver training. There are a number of locations in WA for you to choose from, and courses take just a few weeks to complete.
Trucking Schools in Washington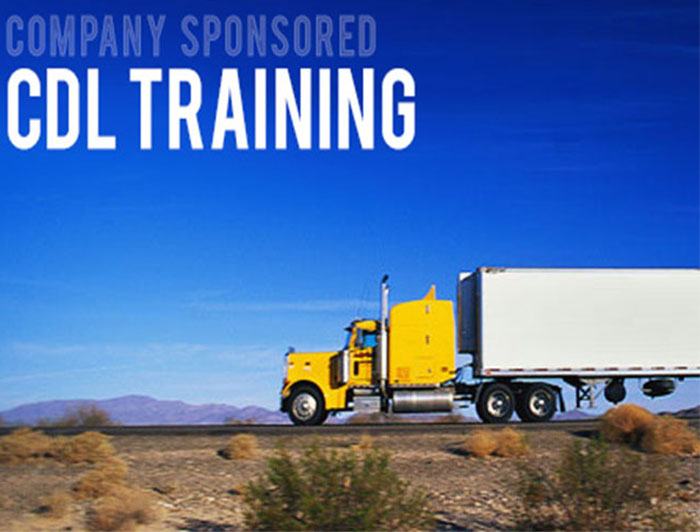 Commercial Driver School
6800 Martin Way E
6800 Martin Way E, WA 98516
Grays Harbor College
1620 Edward P Smith Dr
Aberdeen, WA 98520
Commercial Driver School
4305 Auburn Way N.
Auburn, WA 98002
Pegasus CDL Incorporated
921 Cornwall
Bellingham, WA 98225
North Cross Commercial Driving School LLC
351 Pease Rd
Burlington, WA 98233
Taylor Driving Schools
646 N Burlington Blvd
Burlington, WA 98233
Driver Training & Solutions, LLC/Spokane
7405 S Hayford Rd
Cheney, WA 99004
CDL Dragons Truck School
4602 Seahurst Ave
Everett, WA 98203
GMC Training Institute
109 W 2nd St
Grandview, WA 98930
T & M Taras Truck Driving School
22032 106th Pl SE
Kent, WA 98031
Lower Columbia College
1600 Maple St
Longview, WA 98632
Big Bend Community College
7662 Chanute St NE
Moses Lake, WA 98837
Skagit City Trucking School
2418 Old Hwy 99 South Rd
Mt Vernon, WA 98273
VATA Commercial Driving School
6846 Martin Way E
Olympia, WA 98516
Saddle Mountain Truck Driving School
2451 W Bench Rd
Othello, WA 99344
Seattle Truck Driving School
106 Frontage Rd
Pacific , WA 98047
Columbia Basin College
2600 N 20th Ave
Pasco, WA 99301
Great Northwest Transport Truck Driving School
251 N Commercial Ave
Pasco, WA 99301
Martinez Technical Institute
2202 Garland St
Pasco, WA 99301
T Enterprises, Inc.
210 E Lewis Pl
Pasco, WA 99301
Washington Construction Teamsters Apprenticeship Committee
2410 East Saint Helens Street
Pasco, WA 99301
Peninsula College
1502 E Lauridsen Blvd
Port Angeles, WA 98362
Commercial Driver School
1386 SE Lund Ave. #3
Port Orchard, WA 98366
Western Pacific Truck School
13691 NE Whitaker Way
Portland, WA 97230
H&R Elite Trucking School
164807 W County Rd 12
Prosser, WA 99350
MTZ CDL Academy
14006 Rd 13 NW
Quincy, WA 98848
Evergreen Truck Driving School
8500 Perimeter Rd S #101
Seattle, WA 98108
Pacific Truck School LLC
9842 Martin Luther King Jr. S
Seattle, WA 98118
South Seattle College
6000 16th Ave SW
Seattle, WA 98106
Commercial Driver School
11000 34th Ave.
South Lakewood, WA 98499
Drive509
606 N Fiske St
Spokane, WA 99202
L & T Training
117 N Napa St
Spokane, WA 99005
Spokane Community College
1810 N Greene St
Spokane, WA 99217
C & H Trucking Academy Inc.
360 S 6th St
Sunnyside, WA 98944
Bates Technical College
1101 S Yakima Ave
Tacoma, WA 98405
DRM CDL Training
424 E 19th St
Tacoma, WA 98421
Pacific NW Professional Driving LLC
1321 109th St E
Tacoma, WA 98445
OK CDL Training, LLC
4 Tonasket Shop Rd
Tonasket, WA 98855
Central Valley Truck Driving School
11 Asotin Ave
Toppenish, WA 98948
Trans 360 Inc
18110 NE fourth Plain Blvd, Suite 8
Vancouver, WA 98682
Walla Walla Community College
500 Tausick Way
Walla Walla, WA 99362
Check Ride Driver Training Services
13632 NE 177th Pl
Woodinville, WA 98072
West Coast Training
3805 Dike Rd
Woodland, WA 98674