Trucking Schools in California Los Angles
Overview
Category :

Truck Driving School
Description
Trucking Schools in California Los Angles
400 E Manchester Ave
Los Angeles, CA 90003
GSF Driving and Truck Training School
1515 Evergreen Street
Los Angeles, CA 90023
GSF Driving and Truck Training School
731 East Slauson Avenue
Los Angeles, CA 90011
Toro School of Truck Driving
321 W. 135th Street
Los Angeles, CA 90061
Universal Trucking School
1600 S. Hill St. #A
Los Angeles, CA 90015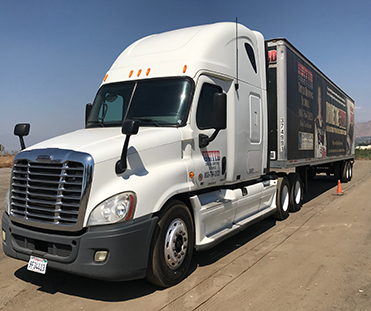 When you have a Commercial Driver's License, the road to success is wide open. CDL training can get you ready to work in a high-demand industry for major players or smaller, local and regional employers. Classroom time will prepare you for what you'll need to know to sit for your CDL license exam, while time behind the wheel gives you practical know-how.
Trucking schools in California will help prepare you for a new trucking career with a tried-and-true combination of classroom time and experience behind the wheel. After completing California CDL training, you won't just be ready for an exam, you'll know what to expect on the job.
CDL classes in California get you road-ready in just a few short weeks.
Truck Drivers are already the lifeblood of our country, and the Bureau of Labor Statistics projects the future need for Heavy and Tractor-Trailer Truck Drivers will continue to grow. CDL training in CA readies you to become a truck driver, responsible for the constant flow of goods traveling across America's roads. Trucking is more than a job. It's a career you can keep for a lifetime, with real-world benefits:
Steady income
Benefits
Flexible schedules
You've found your career.
Now find the right CDL training school in CA.
There's no good reason to stay stuck in a dead-end job when there's a booming industry that needs you. Put yourself in control of your career and your future, with Truck Driver training. There are a number of locations in California for you to choose from, and courses take just a few weeks to complete.
Trucking Schools in California
Features:
Trucking Schools in California
Universal Trucking School
Toro School of Truck Driving
GSF Driving and Truck Training School
GSF Driving and Truck Training School
Aztlan Trucking School